Welcome to the Utopia Wikia, a site dedicated to the series Utopia. Fans and anyone interested in the series are welcome to contribute and to help this wikia grow into a comprehensive database for all things Utopia-related!

See more characters >>

UK Trailer

What do you think of Utopia (UK)?
Are you excited for the HBO adaptation?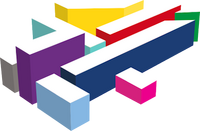 On the run from The Network for as long as she can remember, Jessica Hyde is a recluse. Socially awkward with a directness that is disarming yet capable of manipulation and deception, she is a survivor and a fighter with grey morals who prioritizes self-preservation.
Read more >>
Community content is available under
CC-BY-SA
unless otherwise noted.